Savoy Theatre
Strand, London, WC2R 0ET GB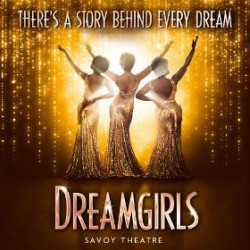 Dreamgirls
Basado en

822

evaluaciones
Savoy Theatre
Con la actuación estelar de: Amber Riley, Ruth Brown, Karen Mav
Reserva hasta: Saturday, 12 January 2019
Reserve

sus entradas
¡Ver Dreamgirls en Londres! ¡Podemos ayudarle a ahorrar hasta un 70 0.000000e+0n las entradas de Dreamgirls! Si busca entradas de teatro rebajadas puede encontrar nuestra últimas ofertas para Dreamgirls en Savoy Theatre.
1

Sin comisión

Entradas

desde 27.99€
Valid 10-13th & 17-19th Dec 2018.. .
2
Antes 80.49€
Ahora 61.49€

-24%

Valid 10-13th & 17th Dec 2018.. .
3
Antes 80.49€
Ahora 66.49€

-18%

Valid 18-19th Dec 2018.. .
Críticas de prensa
Every soul on the Savoy stage sounds and looks dynamic - and I mean dynamic. There really cannot be a better ensemble in the West End right now The Arts Desk
Casey Nicholaw's direction and choreography is so slick that the energy simply bounces off the stage Broadwayworld
Fantastically entertaining ride on a showbiz rollercoaster The Guardian
It really is worth waiting for The Hollywood Reporter
A show with tremendous gusto of soul and gaiety of spirit The Daily Telegraph
A dream of a show The Stage
Casey Nicholaw's version (of Dreamgirls) is the solid-gold real deal Daily Mail
Comentarios de clientes
Qué esperar:
La actuación
La música
El vestuario
La historia
La iluminación
Recomendado por:
Todo el mundo
Familias
Adolescentes
Parejas
Aficionados al teatro
Basado en 822 evaluaciones
Dado que viene de la película, es el mas acertado
La música negra tiene en su haber voces estraordinarias. Encontrar los mejores artistas para interpretar esos personajes conocidos es encontrar uyna estrellaA A destacar Amber Riley y el completísimo actor-cantante y bailarin que hace el personaje de Jimmy Hendrix. Nos gustó tanto, que quizás repitamos.
Isabel Cliente London Box Office
Encantadas, it was a dream came true
Evitar niños, prohibida la comida, no sorbete con pajita
BEATRIZ Cliente London Box Office
no te lo puedes perder
Lo mejor de lo mejor. Disfruta con el soul y con la voz de la actuación principal. Tina Turner Segunda, en directo No deseas que termine el espectáculo Repetiré
rafael Cliente London Box Office
absolutely amazing
Espectaculares interpretaciones de los roles principales del show,escenografía innovadora. Amber Riley (GLEE) está inconmensurable en el papel de Effie White,Realmente sorprendido por Liisi Lafontaine(Deena Jones),con un rango vocal extenso y lleno de matices.Mi mención especial es para Adam J Bernard,excelente,hilarante,buen cantante... Sólo estarán en cartel hasta octubre de éste año,No os lo podéis perder!
CARLOS Cliente London Box Office
Utilice el campo de búsqueda situado en la esquina superior izquierda con el fin de buscar entradas disponibles para Dreamgirls en Londres.
Promesa de London
BoxOffice
Elija sus asientos cuando haga la reserva.
Reserva segura en línea
Garantizamos la entrega de entradas
Sin gastos adicionales.

Dirección del teatro
Savoy Theatre
Strand, London, WC2R 0ET GB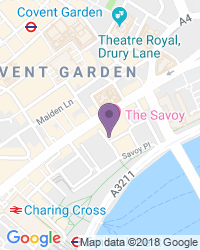 Instalaciones
Con aire acondicionado
Aseos para minusválidos
Sistema infrarrojo de escucha
Miembro del plan de Q-Park
Servicios
Acceso para discapacitados
Información sobre el teatro
Capacidad: 1157
Año de construcción: 1881
Próximas Actuaciones